Congratulations Andre!
Super effort, Andre Rivett of Queensland, who won 2 Silver medals and a 5th place representing Australia at the SU-DS Athletics Championships in Portugal.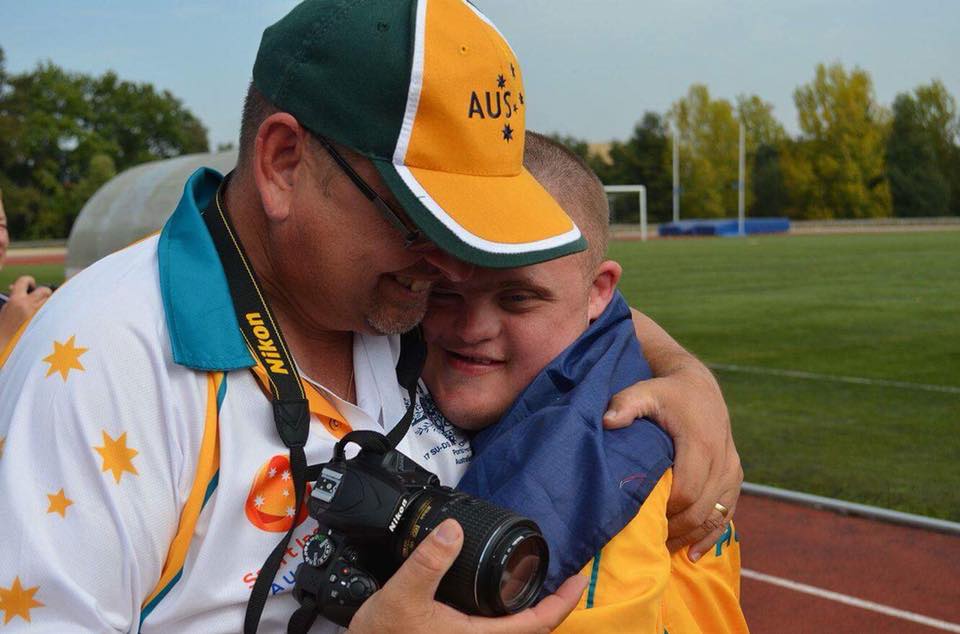 Andre "the Hulk" Rivett is an amazing person and a big competitor who loves breaking new ground. Andre is an athlete who competes for the QEII Track Club in Queensland, and has Down Syndrome.
His first event at the Sports Union for Down Syndrome Athletics Championships was the Javelin
where he threw a distance of 16.02m to finish fifth.  That same night he competed in the Discus with a throw of 23.09m (PB 23.14m) and 2 days later he competed in the Shotput finishing with another silver medal with a throw of 8.64m.
Andre was Australia's first (and only) representative at the Championships, which is considered the World Championships for athletes with Down Syndrome (interestingly, athletes with Down Syndrome are in the same para-athletics classification as athletes with intellectual impairment, despite the additional physical traits of the syndrome) and his achievements will inspire many more athletes.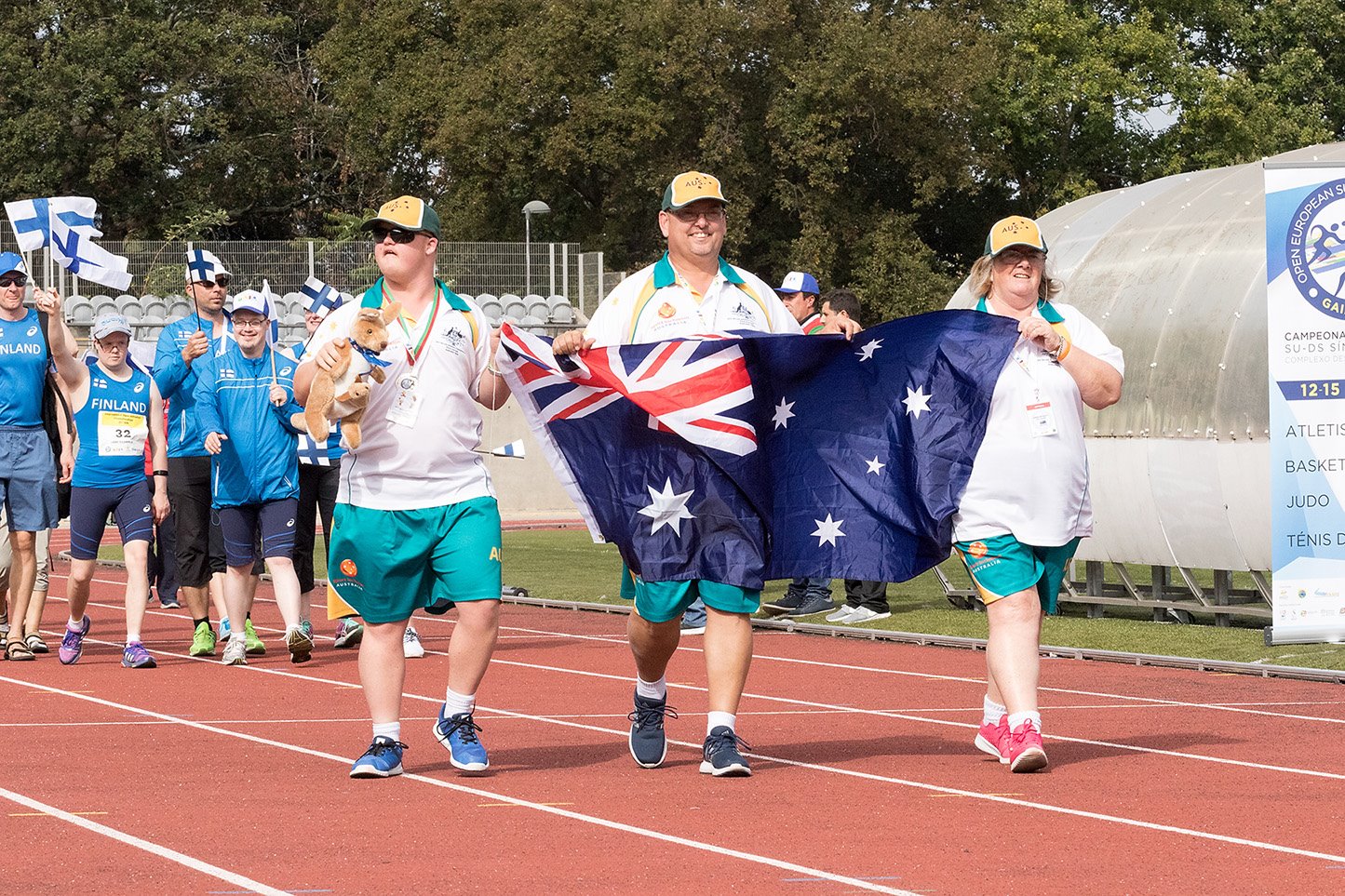 His infectious personality made him a popular competitor at the games, but it was his performances that made the strongest impact.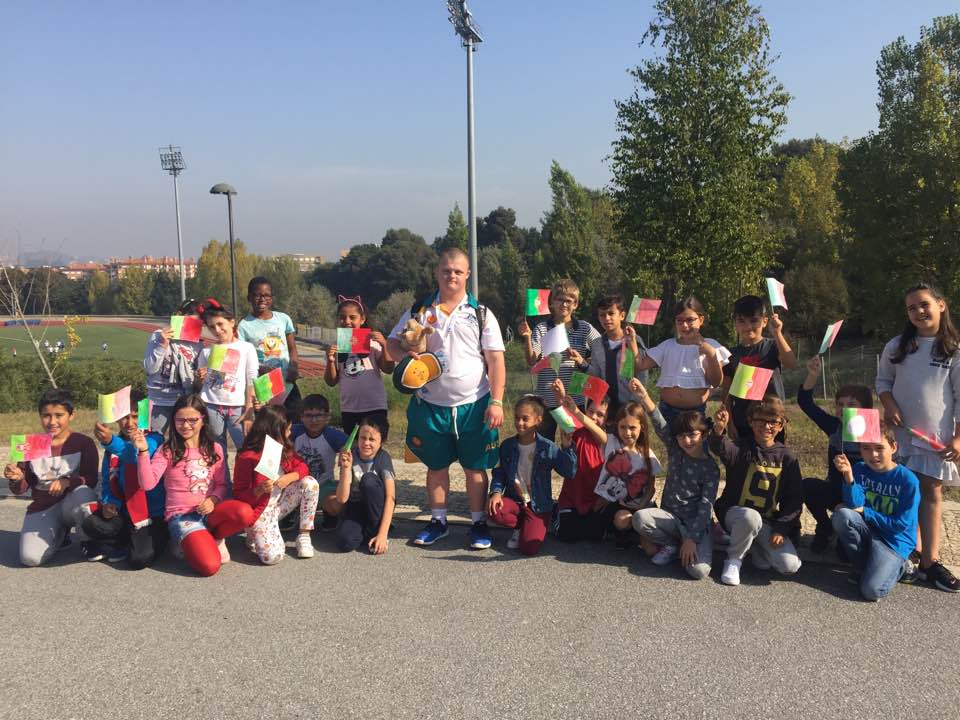 Sport Inclusion Australia and its member organisations (in WA, Inclusion Solutions) work with National and State sporting organisations to assist them in providing opportunities for athletes with intellectual impairment, and recently expanded the scope to include Down Syndrome and high functioning autism and as a result of this joined SU-DS (Sports Union for Down Syndrome). This provided the opportunity for Andre to compete in Portugal.
Andre's Championships success was made possible by his amazing support team and sponsors. He and his support crew would love to thank:
Clark Rubber Virginia, Clark Rubber Stafford, Logan City Golf Club, Scott's FRP, Road Gear Australasia, Clipper Kings, Motorama Holden Springwood, Sina Travel Logan City, Andrew Gorman Chiropractors,
Olea Health Massage, Logan City Ten Pin, Brisbane Safety Matting, Carindale Salvation Army (Family), Inwear Fashions, Michael Young, Alexis O'Nions.
All friends, family and Supporters.
Also, a special thanks to:
COACH Brett Green & his Training Squad
Inclusion Sports Australia & Michael Thomson
Queensland Athletics
Tom Burrows
QE 2 Track Club
WA Throws Mafia & Todd Davey.