Jesse Schelfhout (19) is part of a family of throwers with mother Chris competing as a thrower in the WA Masters Competitions and brother Jacob as one of Australia's top hammer throwers in his age group. His surname is a Belgian name which, in its anglicised form, is pronounced Shelf-out.
Training at the Western Australian Institute of Sport (WAIS) in Perth and studying physics and maths majors in a Bachelor of Philosophy (Honours) degree at UWA, Jesse has his daily work cut out.
"I've always loved throwing things. I began throwing when I started little athletics at age 5 at Eastern Hills Little Athletics Centre." Although originally a promising hurdler, it became apparent that he was more talented in the throws. His first state medal was bronze in discus back in U13 and since then Jesse has collected numerous medals at state level in shot put, discus, hammer throw and javelin.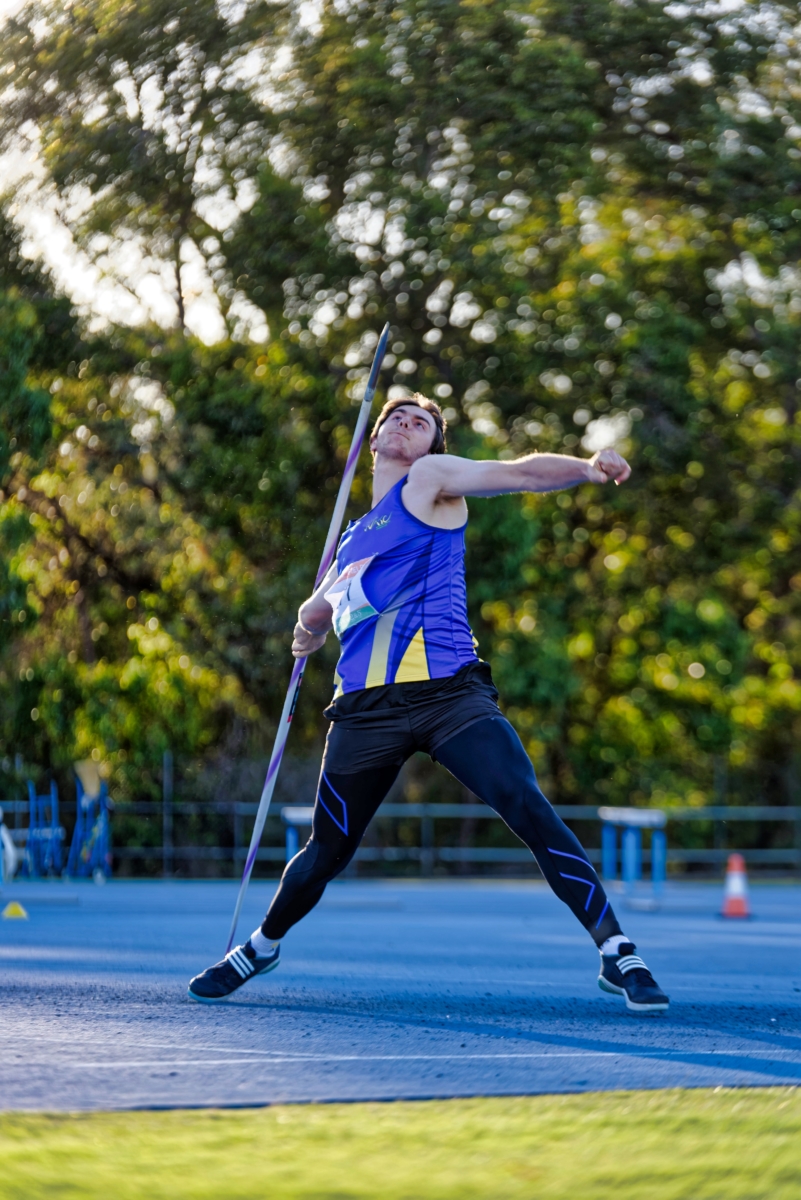 He was training for hammer throw with Lindsey Glass from 2013 to 2016 when he decided he wasn't going to be a hammer thrower, and started training for javelin with Grant Ward, Head Field Coach Athletics at WAIS. Grant Ward coached Kim Mickle in 2014 when she won a gold medal at the Commonwealth Games in Glasgow and in 2016 when she participated in the Olympic Games in Rio in 2016.
In 2015, Jesse represented WA in the throws events at All Schools and National Junior Championships, where he won gold in U17 javelin in 2015 and bronze in U18 javelin in 2016.
He was selected as part of the 2015 U17 National Development Squad. Since 2016 he has
been focussing solely on javelin throw and in 2017 Jesse was fortunate to join the WAIS javelin squad on a training agreement. With his fair share of injuries Jesse was aiming for the World U20 Championships in 2018 but fell short of the qualifying distance by just more than a metre. He placed 13th in the open Australian Championships and Commonwealth Games trials as a junior and 5th in the U20 National Championships.
He was awarded Western Athletics Throwers Club's Open Male Athlete of the year in 2018.
"With new goals set, we shall see what the future holds! I am forever grateful for the continuing and renewed support of coaches, family, friends and fellow athletes".
We wish Jesse all the best for this year "Throw Far mate". He is an excellent role model for young athletes in WA.
All photos: John Forbes of Metrophoto