WATC: When did you start throwing?
Well I was first introduced to throwing at primary school level when I was 13. Back then I was just doing shot put. A bit later on I was introduced to hammer throw at a high school carnival in South Africa to which I took a liking to big time. Due to injury and moving from South Africa, I took 7 years off from throwing and started it again at the age of 23.
WATC: What are your 5 highlights of your throwing career?
My first highlight would have to be representing my country at the Oceania Area championships in 2015 and winning Gold there.

My Second highlight would have to be last year 2018 where I competed in the Gold Coast arena and set a new PB of 60.86m.
My third highlight would be last year January when I went to compete in the Sola Power International Competition in New Zealand where I set a PB.
My fourth would be the battle at the New Zealand Championships back in Dunedin where I placed 3rd against Matt Bloxham and Philip Jensen now that was a rivalry I'll say.
My fifth highlight would be back in 2016 NSW State Championship where I was competing again some rivals William brown, Costa and my training partner Michael Holani at the time, it was a close battle between 1 2 3 and 4 I threw a 58m throw to place 2nd at that championship.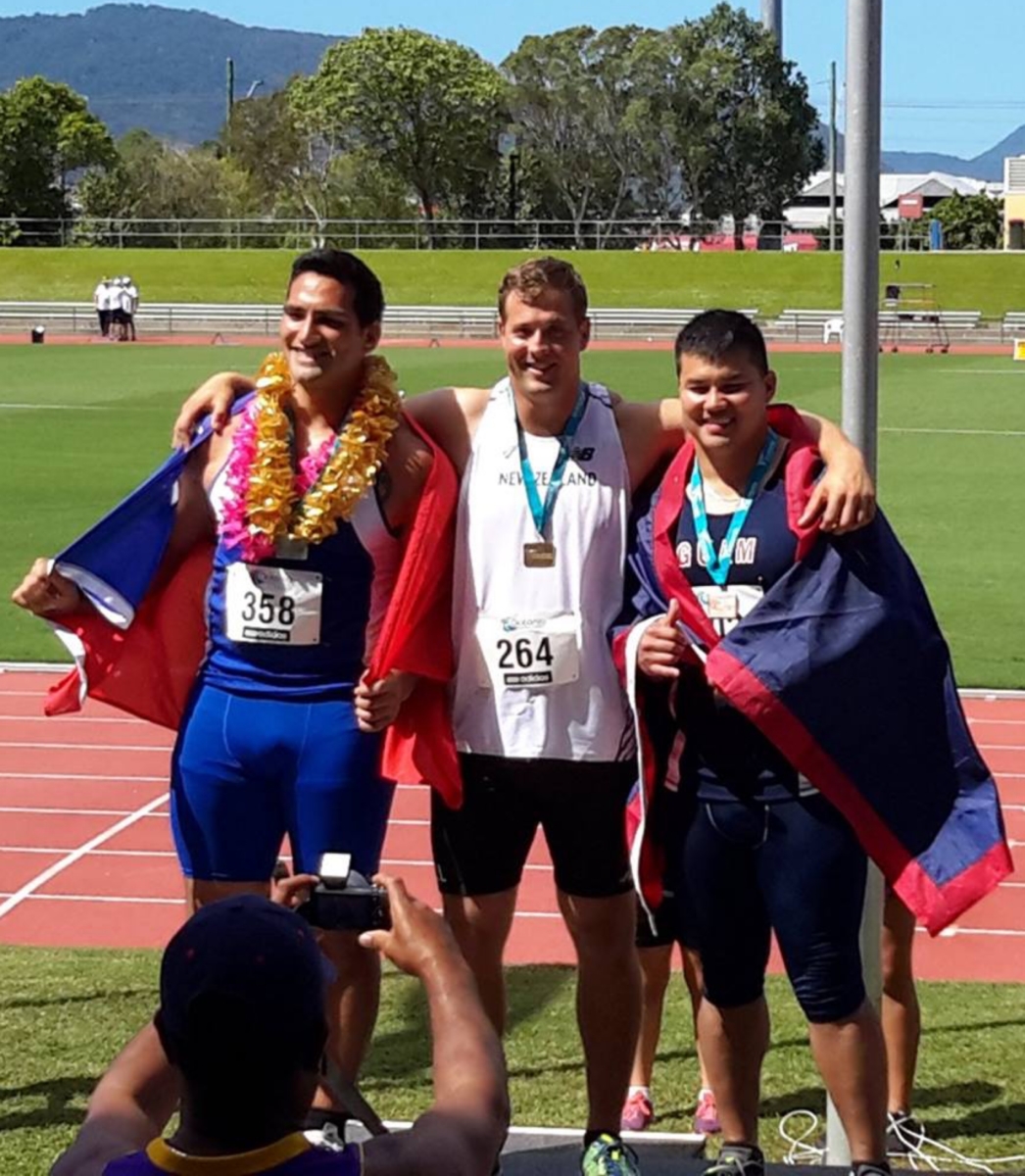 WATC: What is your PB?
My PB is 60.86m
WATC: Who is your Biggest inspiration?
In throwing it would have to be Ivan Tikhon one of the greatest throwers of all time to me. The person who has inspired me the most in life is my grand mother no matter what has happened to her she has always been a pillar of strength and inspired me to fight no matter what comes your way you can beat it.
WATC: What is your favourite throwing track?
My favourite track would have to be Kevin Gates. I never get tired throwing there.
WATC: Who is your Coach?
My Coach is Ricard Meiring.
WATC: What is your goal for the coming season?
My goal for the coming season is to hit 68.68m.
WATC: What are your long term Athletics goals?
My long term goals are to bring more people to the sport as I feel we lack the right things to keep people interested after juniors. My other goal is to pave a way for the younger generation to show them you can do anything you want to do as long as you are committed. The biggest goals I have are to get to the Olympics and Commonwealth Games. The other big goal is hitting the 70m line.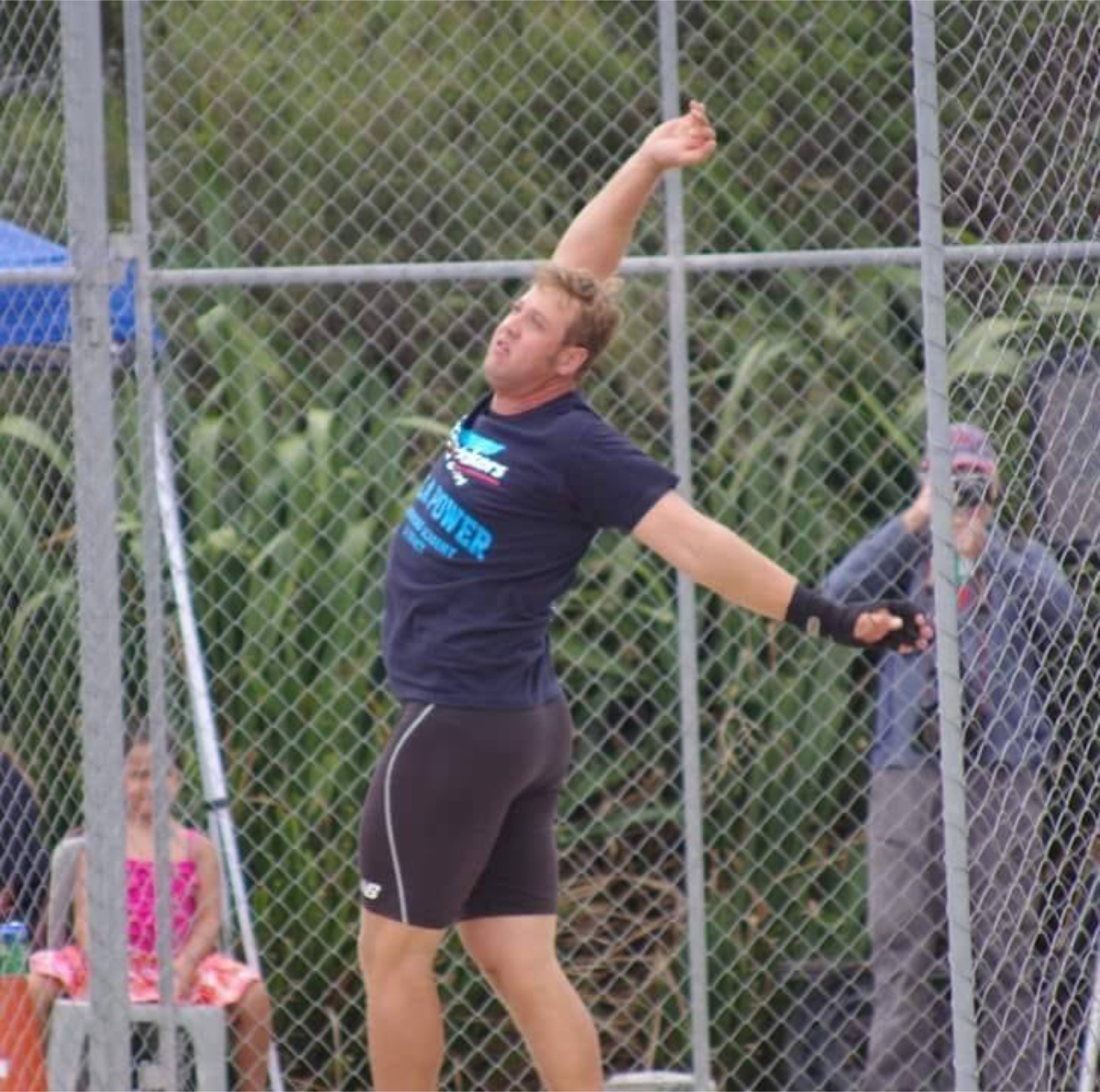 WATC: Other than throws what are your other passions in life?
Learning new languages is a big passion of mine. As I get to learn about that culture, cooking is a very big passion of mine I enjoy learning about new foods and ways to cook them as well as trying the food and sharing it with others.
Hearing peoples stories is something I enjoy, where people came from how they got there the challenges and trials they faced. Travelling is something I enjoy as well from great views to seeing animals in their natural environment going about their business. I like watching animals swimming, running, flying or rolling – this has always made me watch them and enjoy that we got such great things on this earth.
WATC: Any comments on the WATC club?
I can say they are doing a good job at what they doing and should keep doing it.
WATC: What advice do you have for younger throwers?
Never give up,even if things are looking grim you gotta have that never give up attitude.
Warren will join WATC this year. He just broke the WA M30 State Record today with a throw of 55.48m well done mate.
We wish Warren all the best for this coming athletics season.