The 25th MSSM-LAWA-SSSC Athletics Competition for U/14 and U/15 athletics is an invitational tournament providing our youngsters an opportunity to compete at an international competition. This year Pahang, Malaysia hosted teenagers from Singapore and Western Australia.
The 48 teenagers from Little Athletics Western Australia performed admirably with many medals and even more personal bests. There were many firsts for the group, including the first time competing for Western Australia, the first time overseas and the first time releasing baby turtles or catching fireflies.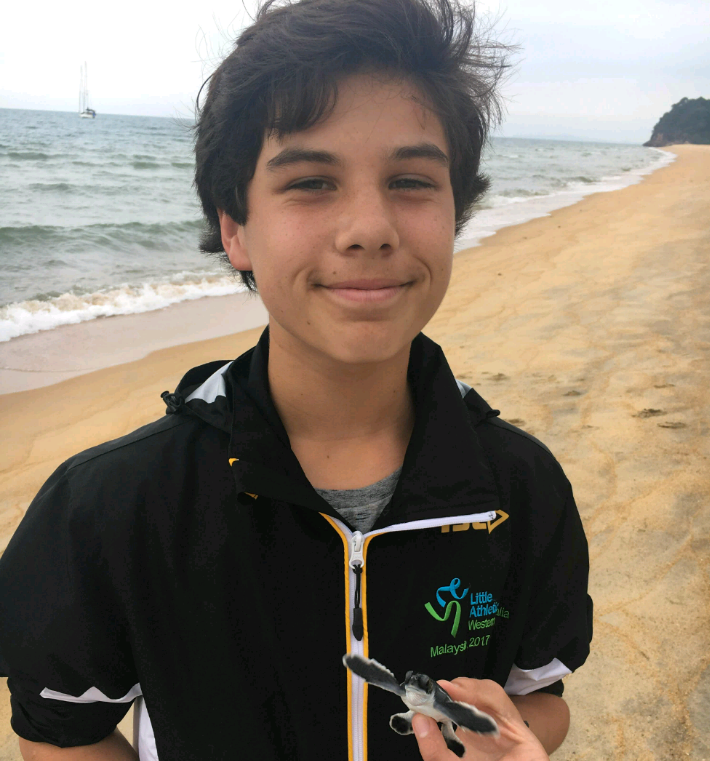 Some notable performances:
Emily Bennett (U/14) – Shot Put Gold, Discus Silver and Javelin 4th
Brooke Horner (U/14) – Shot Put Silver, Javelin Silver
Rex Kennedy (U/14) – Javelin 44.64m for silver, Shot Put 4th and Discus 7th
Hayley Ruane (U14) – Javelin Bronze
A highlight of the tour was joining the other teams for dinner at the Royal Hotel Ball Room, being hosted by one of the Princes of Malaysia. We can only imagine the experience of approximately 50 13-15 year old Aussie kids, on their best behaviour in the presence of royalty, being treated some of Malaysia's best local cuisine, including a fish gut dessert.