Meet Mikayla Horan one of Australia's exciting young prospects in Women's Hammer Throw. Mikayla was recently honoured with the WATC Women's Junior Championship Award for winning Gold in the Women's U20 Hammer Throw at the 2019 Oceania Area Championships held in Townsville at the end of June.
Earlier this year Mikayla placed 4th in the U20 Women's Hammer Throw at the 2019 Australian Athletics Championships in Sydney. Coming back from an injury a few weeks earlier she received a silver medal in the Women's Open Hammer Throw in the Western Australian Athletics State Championships as an U20.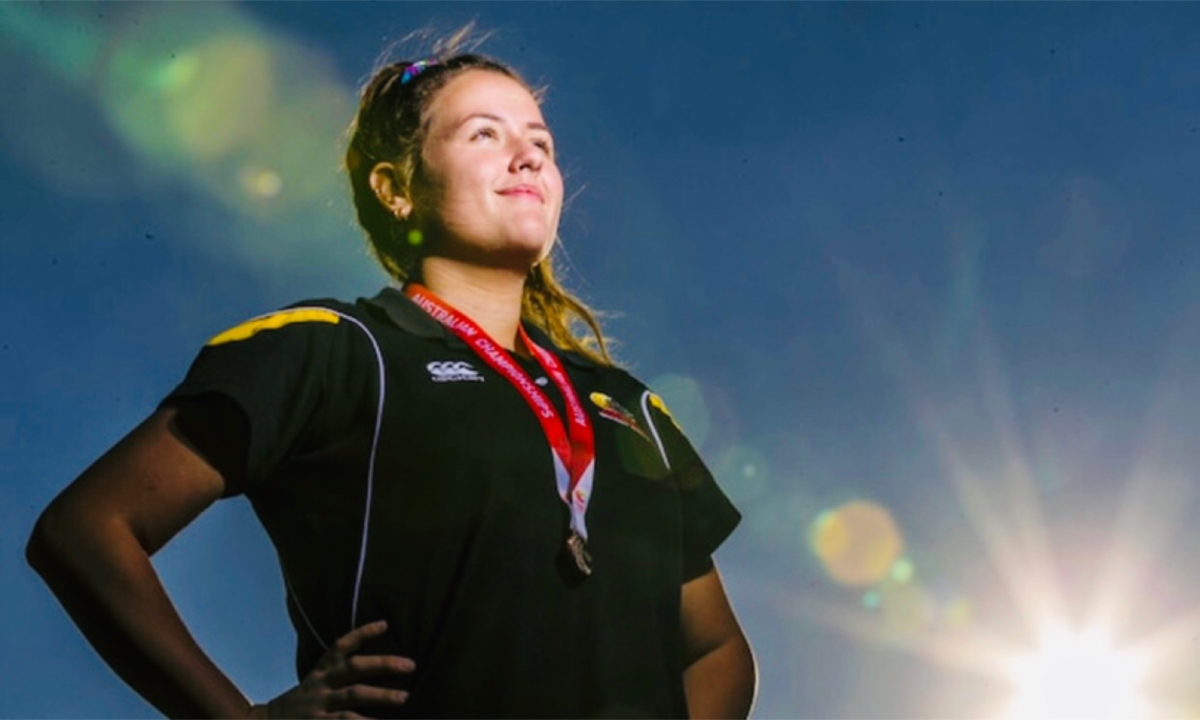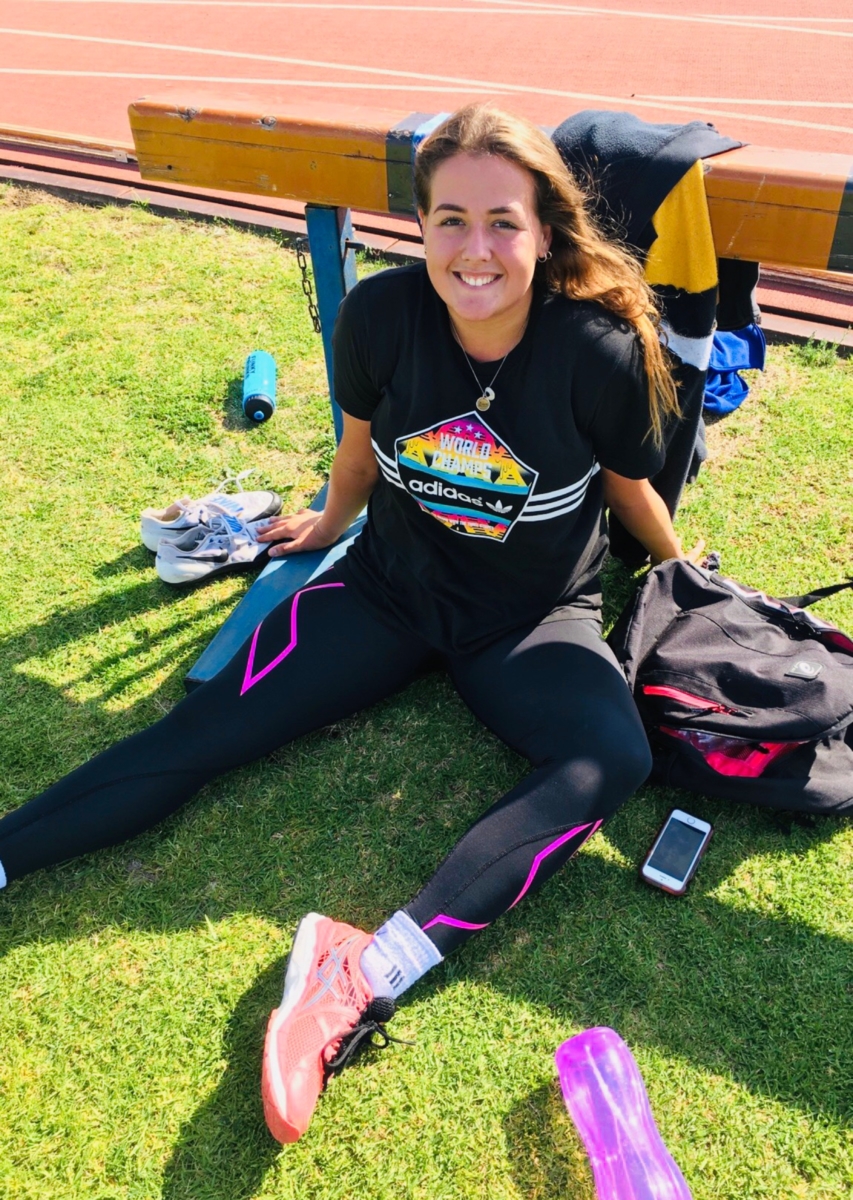 Mikayla started her athletics career with Little Athletics in under 9's and loved every event except for the 1500m, but she always loved the throws, especially shot put and discus. "As the years went on, I found that I wasn't a bad thrower so I started to focus on them more. I still hold 4 Bunbury little athletics shot put records".
Driving close to 160km to training from Bunbury, Mikayla and her mother Carolyn are used to going the extra mile. They would drive to Perth to compete on a Friday and stay over to be in the circle on Sunday for a two hour training session.
Mikayla is coached by Lindsey Glass. "He has been my coach for about 3 years now and I couldn't ask for someone better to help me work on my technique and walk me through my throwing career."
Asked to name the five highlights of her athletics career Mikayla said it was her very first medal she ever received in athletics in under 10's at the Country Championships in Kalgoorlie. She won a silver medal in the discus.
"My second highlight was making the under 14 WA Little Athletics team to travel to Singapore and throwing a huge PB in the shot put to win a silver medal.
"My first National Medal was also very special as I had only been throwing hammer for about 3 and a half months before Nationals in Sydney in 2015 and I came home with a bronze medal.
"My fourth highlight was being selected in the Regional Australian team to compete in 2017 Oceania championships in Fiji and winning bronze in the Women's U18 Hammer Throw with a WA State record of 54.66m and winning gold in the Women's Open Hammer Throw with a throw of 46.63m.
"Top of my highlights was the honour of representing Australia for the first time at the 2019 Oceania Area Championships in Townsville this year at the and winning gold in the Women's U20 Hammer Throw with a PB of 48.65m. My PB is 48.65m with the 4kg hammer".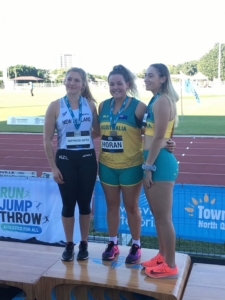 WATC: Who is your biggest inspiration in Athletics?
"I've always looked up to Kim Mickle especially in my younger athletics years. I always thought she was such a good role model and had such a good spirit in the sport.
"I watch a lot of athletics and admire so many athletes all across the world, but if I were to pick one person that is a big inspiration to me it would have to be Shelly-Ann Fraser-Pryce. She always has a big smile on her face, is such a talented runner and a good sport. I love watching her race."
WATC: Which athletics stadium is your favourite one?
"I have enjoyed most places I've thrown especially Townsville and Canberra, but I always love throwing in Sydney and being in Olympic park. The atmosphere I've experienced when throwing there has always been amazing."
WATC: What are your goals?
"My goals for this coming season are to try working through developing my three turn throw into four turns and work on getting closer to the under 20 WA record of 54.36m before the end of 2019. In the new year I will be focusing on nationals and preparing for my first nationals competing as an open athlete.
"My long term goals are to continually keep improving as I go through my career in the sport and see where it takes me."
WATC: Do you participate in any other sport?
"Other than throwing I enjoy a lot of sport. I play netball socially and like to keep fit at the gym or going for a run. I love my AFL, especially the West Coast Eagles."
WATC: What do you enjoy of the WATC?
"The WA throwers Club has been such an amazing club to be a part of for two years. To have such a tight and supportive group to all be a part of one club is something really special. I am proud to be a part of such an awesome group of people."
WATC: If you have any advice for young throwers what would that be?
"For younger throwers, the main advice I'd give is to just have fun. Keep practicing and working hard because it does pay off."
We wish Mikayla all the best and hope to see her achieve her goals.