Etienne Rousseau (15) is one of the Western Australian Throwing Club's exciting young athletes. He is ranked number one in discus and shot put in his age group in Australia.
He started throwing in October 2015. Mervin van der Linde assisted by his son Janno spent considerable time developing and working with Etienne laying the foundation for good technique. His throwing career took an exciting turn in 2017 when he started to train with Grant Ward, Head Field Coach Athletics at Western Australia Institute of Sport (WAIS), in discus, with Morgan Ward in javelin and shot put and with Lindsey Glass in hammer.
Morgan put Etienne through two winter programs of strength and conditioning training. He signed a training contract with WAIS in September 2018.
This has set him up for a good season. Finishing with four gold medals and three personal bests at Western Australia's State All Schools Competition held in early November 2018, Etienne received gold in discus, silver in shot put and bronze in javelin in December 2018 at the All Schools National Competition in Cairns.
At the last Strive Competition in Perth, Etienne bettered a 32-year old record in shot put boys U16 with a throw of 19.53m with the 4kg. He also threw a PB of 67.24m in the 1kg discus.
Etienne finished his season 2017/18 off on a high at the 2018 Australian Junior Athletics Championships (14 – 18 March) in Sydney where he won two national titles: the u16 boys discus and U16 boys shot. He further achieved fourth positions in hammer and javelin. His achievements were the crown on all the hard work that Etienne and his coaches had invested.
In April 2018 Etienne was selected to be part of the 2018 Western Australian Target Talent Program (WA TTP). Etienne has been included in the inaugural All Australian Junior Athletics Team which is listed in this year's Athletics Australia's publication Australian Athlete. He is in the team for both discus and shot put in Boys U16.
In 2017 he was selected to attend the Little Athletics Australia 2017 U15 Camp (for the top 100 U15 athletes in Australia) held at the AIS in Canberra.
Records
6 Western Australian records and 59 club records.
Medals
4 National Gold medals
5 National Silver medals
3 National Bronze medals
25 State Gold medals
7 State Silver medals
1 State Bronze medal
Awards
March 2017 Joondalup Little Athletics Club Male Thrower of the Year
March 2017 North Beach Athletics Junior Male Champion
11 March 2018 UWALAC's Stanton Medal for Excellence
26 June 2018 Western Australian Throwers Club's Men's Junior Champion Award
4 Sports Colours Awards from Kingsway Christian College
Included three years in row in the All Stars Team of the Associated Catholic Colleges of WA
September 2018 Australian Institute of Sport's Local Sporting Champions Certificate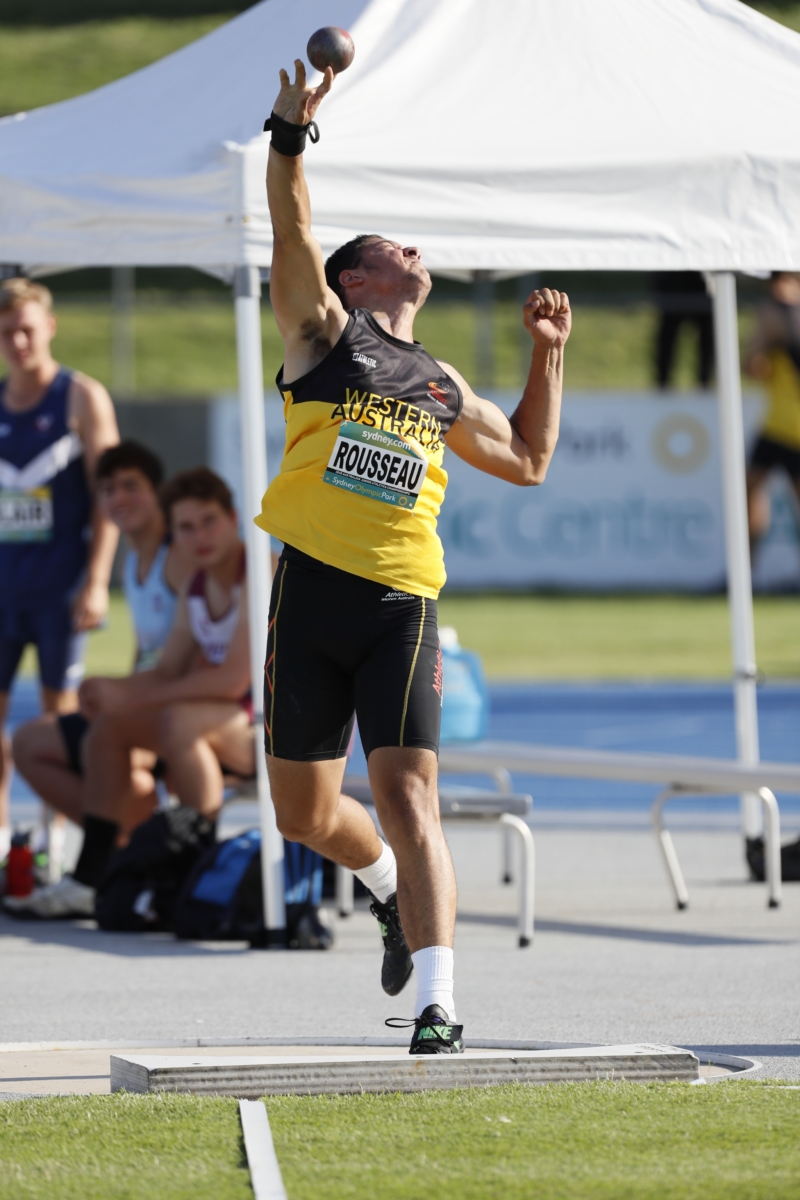 Records
6 Western Australian records and 59 club records.
Medals
4 National Gold medals
5 National Silver medals
3 National Bronze medals
21 State Gold medals
5 State Silver medals
1 State Bronze medal
Awards
March 2017 Joondalup Little Athletics Club Male Thrower of the Year
March 2017 North Beach Athletics Junior Male Champion
11 March 2018 UWALAC's Stanton Medal for Excellence
26 June 2018 Western Australian Throwers Club's Men's Junior Champion Award
4 Sports Colours Awards from Kingsway Christian College
Included three years in row in the All Stars Team of the Associated Catholic Colleges of WA
September 2018 Australian Institute of Sport's Local Sporting Champions Certificate